Help fire something you never knew was possible
Come to me and you will move
Supattra Coombes is a practicing expert in reviving the mind-body connection through a mixture of massage, reiki and myotherapy. She describes her holistic approach to massage and myotherapy as involving massage-based hand healing, opening your mind  new directions and assisting you on your life's journey. Supattra is strongly spiritual but not at the expense of her practical and realistic knowledge of massage and the human body. You will find yourself comfortable in an environment that engenders trust, goodwill and healing at Elevation Massage and Myotherapy.
Each client that comes to Elevation Massage and Myotherapy has a unique and specific problem and Supatttra sees it as her gift to assist them with this issue. Her attitude to life is that you never stop your learning journey, and she enjoys making clients feel as good as they are able to through a combination of massage and myotherapy. You may not consider yourself spiritual but that does not mean you cannot benefit from Supattra's healing hands.
Supattra's talents are not only related to massage, muscles and movements, she has a passion in essential oils. She chooses DoTerra Essential Oils to accompany her treatments enabling you to benefit both physically and emotionally.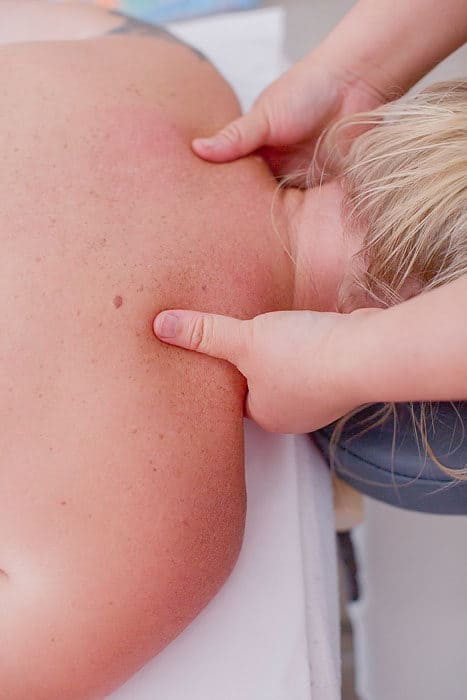 Range of Treatments
Health Fund Rebates available with Myotherapy or Remedial Massage.
$70 for 30 min.
$80 for 45 min.
$100 for 60 min.
$125 for 75 min.
$145 for 90 min.
$190 for 120 min.
$85 for 45 min.
$130 for 75 min. (with remedial massage).
$150 for 90 min. (with remedial massage).
By harnessing the harmonious energy of crystals used in the treatment combined with the knowledge of correct touch and placement, You will enter a state of deep relaxation as we Rebalance and realign your body. A combination of remedial with Heated & Chilled Crystals to give you lasting therapeutic results.
75 Minutes $130
90 Minutes $150
Neck/Shoulder Pain

Back Pain and/or Back Problems

Health and Wellness for Maintaining, Improving Health or Functioning, and for Injury Prevention, including Stress and Tension Reduction
Sports Injury Management and Rehabilitation

Acute Injury or Pain Conditions

Chronic Reduced Function, Disability or Pain Conditions, e.g. Fatigue
Occupational Overuse Syndrome

Psychological Distress, including Anxiety or Depression

Cancer Treatment side effects, for example, Pain, Lymphedema, Anxiety

Motor Vehicle Accident and Rehabilitation
"Whether you are suffering from muscle pain or dysfunction, headaches, emotional exhaustion, recovering from injury or just want to relax, rejuvenate and release your body and mind, I would love to help you."
About Me
Hi, I'm Supattra Coombes, the owner and operator of Elevation Massage and Myotherapy. I am passionate about helping your body and mind reconnect to your soul through Massage and Myotherapy.
I grew up in Thailand, understanding that massage and bodywork is integral to healthy living. I am a firm believer in the inseparable connection between body and mind and my intuitive touch allows not only physical but also mental release. I also encourage clients to be active participants in their healing process and support your personal goals toward wellness and improvement.
Following a thorough consultation and assessment, I will design a treatment to suit your current complaints, what your goals are for the treatment and how you would like to be treated. Everything I do within a treatment is all about restoring you and your body to optimal health by enabling the body heal itself through massage, dry needling, cuppings, pain education & corrective exercise.
I am grateful that I have the opportunity to help others change their inner self to a healthier lifestyle.
Help your body and mind reconnect to your soul
Qualifications
Advanced Diploma of Myotherapy

Diploma of Remedial Massage

Cert IV Massage Therapy

Traditional Chinese Cuppings

DoTERRA Aromatouch Technique Massage

Usui Reiki Level 2
Supattra Coombes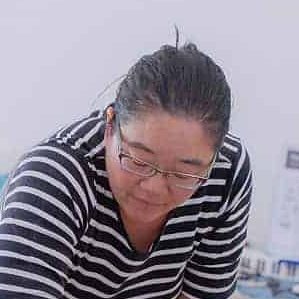 Advanced Diploma of Myotherapy

Diploma of Remedial Massage

Cert IV Massage Therapy

Traditional Chinese Cuppings

DoTERRA Aromatouch Technique Massage

Usui Reiki Level 2
Contact Details
0414 775 667
Main Location:
Shop 26, 160 Mudjimba Beach Road
Mudjimba, QLD, 4564
Opening Hours
Mudjimba
– flexible hours and days including weekends.
After hours by appointment only
Payment
Contact
Elevation Massage and Myotherapy is located in Mudjimba. Please note bookings are essential.
Mobile or Corporate Massage is available, please contact Supattra directly.